No Game, No Life is an anime series adapted from a light novel series of the same name. It was released in 2014 and become one of the most popular anime of the concerned year. It is based on two teenagers who are step-siblings and they live for one and one objective in the world, play games and be the absolute winner as "NULL". They both are the same person in the gaming world with the alias Null. Now, here I will not be giving the perfect review of the anime. I am here to reveal the potential and the value the anime can create in the real world.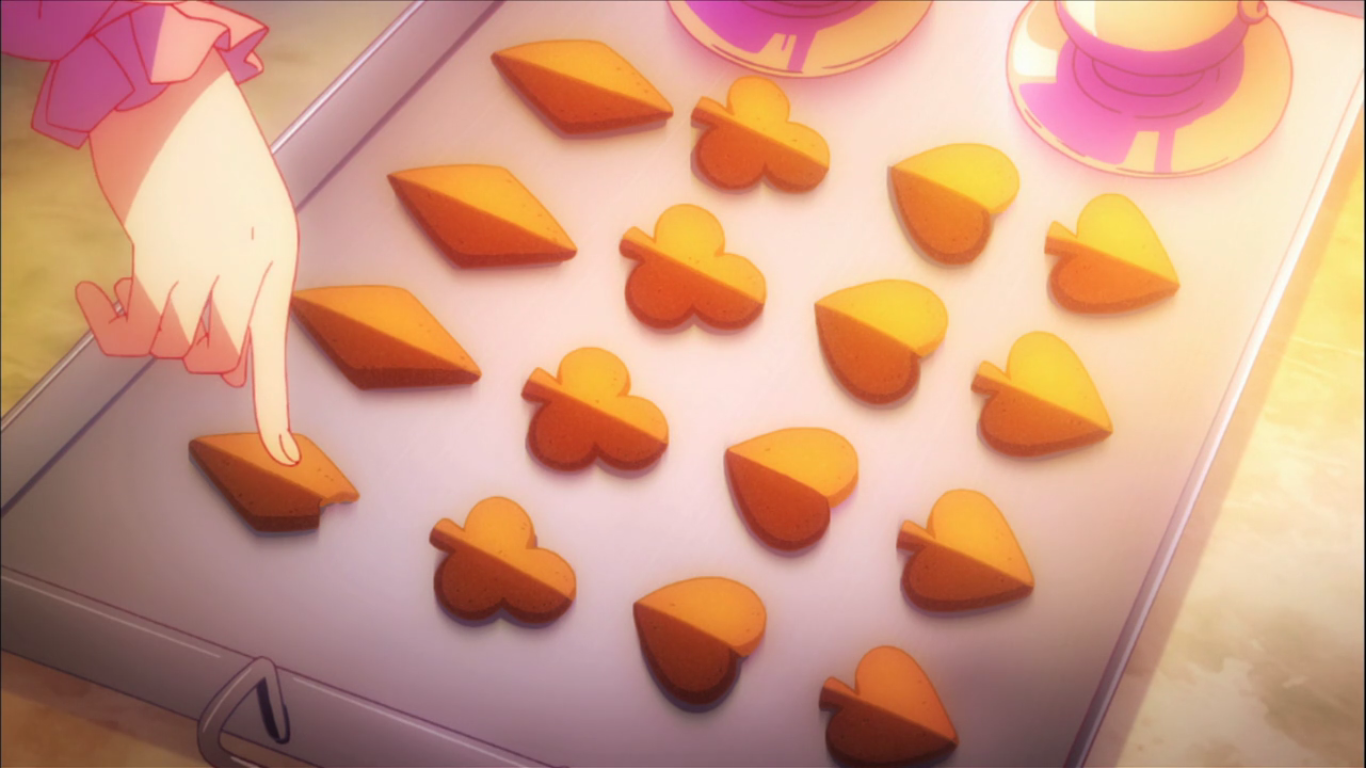 The characters are sent to a different world by the One True God Tet, a world which is divided into 16 races of the Exceed. They are sent to Imanity, the last Exceed in the group, which consists of human incapable of using magic in this world. All decisions in this world are decided through games, simple games which require two things "Probability and Statistics".
We all know that most of us hate maths. We never loved it. But, the anime proves that maths could be pretty interesting. Probability and Statistics apply everywhere around us but we don't apply them because we try to remain dumb. Last week, I was seeing a TED talk on the importance of statistics. It showed that most of the people don't have the ability to assess real world things. Everybody just assumes any number for anything based on what they heard. If only they could have a greater love for Maths. In the anime, one asks what is the probability of getting an ace in a new pack of cards? Can you guess it? Well, I couldn't. The answer is pretty simple. "Hundred Percent". We just don't know it because we don't care about the arrangement of cards in a new set of cards. This part was good enough to blow off my mind and think about the world in a different way. What about the number of people passing by the street? It is all information and statistics.
You know your neighbourhood less than what Facebook knows because it has artificial intelligence and it can pretty much give more accurate results for all questions asked about your locality.
The second thing we could clearly look out in this anime is about life in a virtual world. I loved the concept. It is unlike Sword Art Online or any other gaming anime because they were there only for gaming. But think about a world operated purely online. It totally brings the simulation world in our grasp. What if we simulate ourselves in the virtual world with virtual money, virtual food, and real games? What impact will it have on education? We may see teenagers understanding trade better than the adults of today.
We can also see the concept of domains here in this world. Remember, our world is a place which is infinitely random and hence mostly it is us who have to change to fit in this random world. Accepted. But what if there was a totally virtual world which resonated with me and the thing is that we are not playing there. Life is still the same. Everything is simulated virtually we are doing our daily chores. But it is more to our satisfaction. A world where we may live by an experience (XP) system rather than an educational and job qualification system.
To sum up, we can take three points from this anime:
Loving Probability and Statistics
Using virtual world for real objectives
Living in a world chosen by you rather than a completely random world
As for the anime, I would say that the games were pretty good but the characters were outright dumb except the main characters Sora and Shiro. I would recommend this to anybody who loves a clan system and also to those who enjoy 'n' learn.